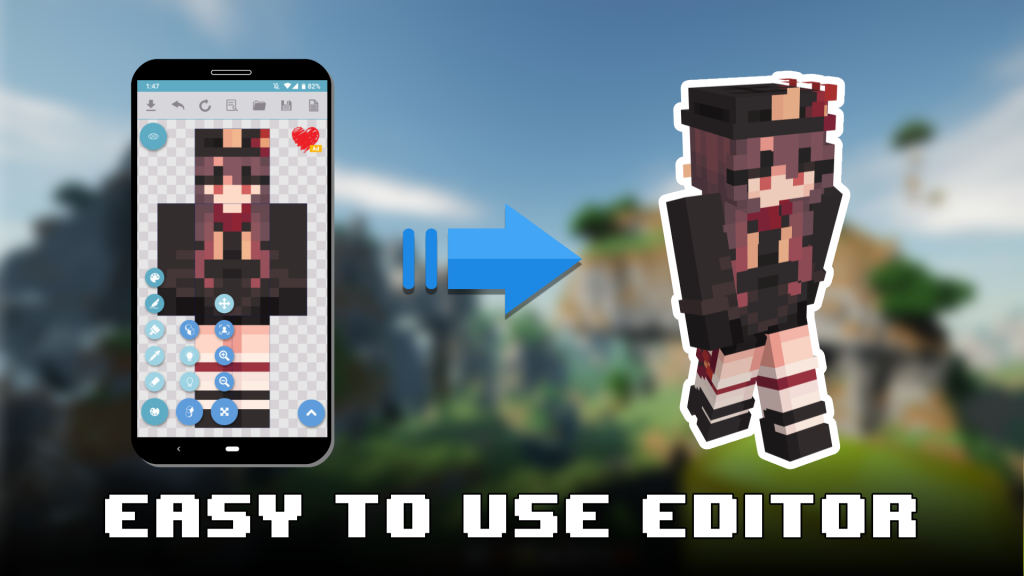 Mc.pix: Color by Numbers
MC Skin World is an application in which you can create or download character skins.
Is it hard to create characters using "MC Skin Factory", an easy-to-create skin application?
♪ Filled with various kinds of cute and cool characters!
500,000 characters are for free!
Let's use different characters to match the weather or your feelings.
From fashionable characters to Fantasy world characters, infinite forms of transformation!
In MC Skin World, you can create new skins and share them and it is easy to download, edit, and share numerous skins made by other people. After editing or creating a skin, simply save as PNG file.
Main Feature
You can put colors by clicking
You can remove colors by clicking (but it won't turn to white)
You can copy the color
You can fill the area with the same color
You can adjust the brightness of the color
It has standard functions as paint tool
Preview skins
Movement, Magnifying, Minimizing via multi-touch
Princess dresses of your dream
You can save your character and show it to you friends later
○ Price Information
○ This application is free. You can use the character skins of this application for free.
Android :
https://play.google.com/store/apps/details?id=tc.wo.mbseo.minecraftskin
IOS :
https://apps.apple.com/app/id1140042322